SHOWCASE 4 #markgunterphotoawards2020
Feature image: Eloise Mavian | other photography as credited
With just 3 days left to enter, the entries are coming in thick & fast.
This year's theme was hope – and the images of the 2020 edition of the Mark Gunter Photo Awards have not disappointed. Pro Tour photographers, amateurs and avid cyclists from all over the world have shared their stories and their personal moments with us.  It's been a privilege to read them all.
2020 is behind us, and for many people around the world, lockdown is quickly becoming the norm again. May your experiences in 2020 help you though any more iso times.
Unlike lockdown, time is short. Get your entry in and help make a difference — in more ways than one.  Your entry fee (if you choose to pay), is raising money for cancer research. And your image and your story may just be the motivation that someone else needs today.
Thanks to @wahooofficialfitness for some great prizes — check out the details here.
This week's showcase is a representation of this years images — and we hope you'll enjoy them. See images posted @cyclingtips and #markgunterphotoawards2020 and @markgunter.com.au
Enter here — just 3 days to go… (just in case you didn't read it above two other times!!!)
Cover Image by Eloise Mavian @eloisemavian Pro category and prize winner in previous years: "As we all know this year has been quite difficult for everyone, luckily the Giro managed to arrive on its last stage in Milan. Here is Simon Guglielmi riding through the empty streets of the Italian city with two carabinieri wearing masks as only spectators."
Entry into the fiercely-contested Professional Cycling Photographer category is permitted to anyone who earns a living from his or her cycling photography.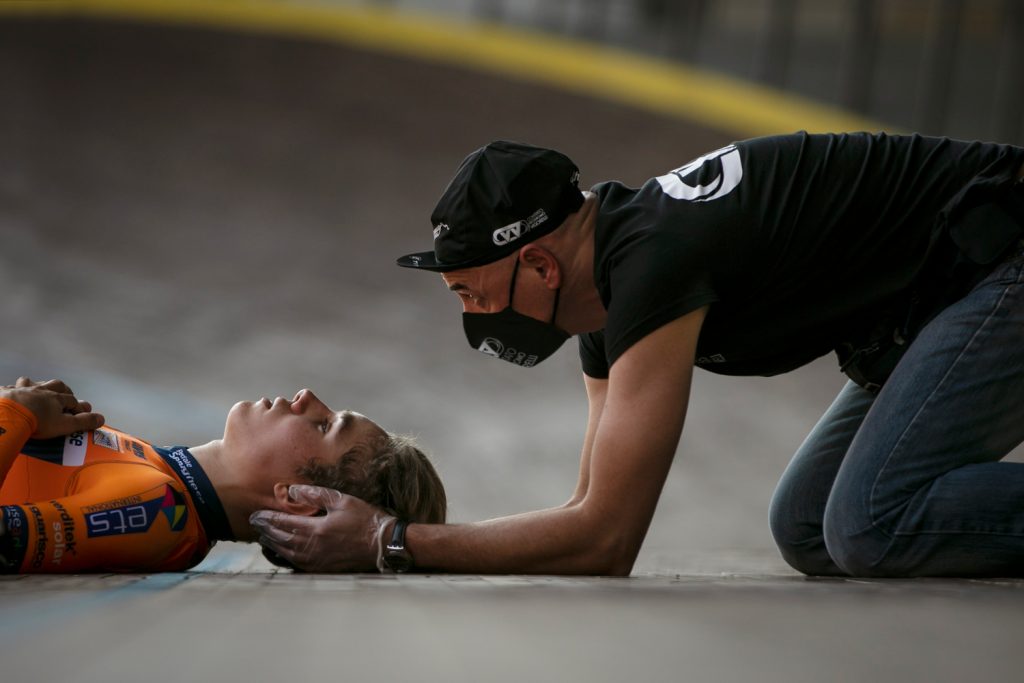 "Like a mother's hands. Marco safely supports Mattia's head after a bad crash during the provincial Championship at the Maspes-Vigorelli Velodrome in Milan. Mattia was taken to hospital and he needed to be monitored for 24 hours for a suspected head injury, fortunately without serious consequences.."  Emanuele Barbaro @emanuele__barbaro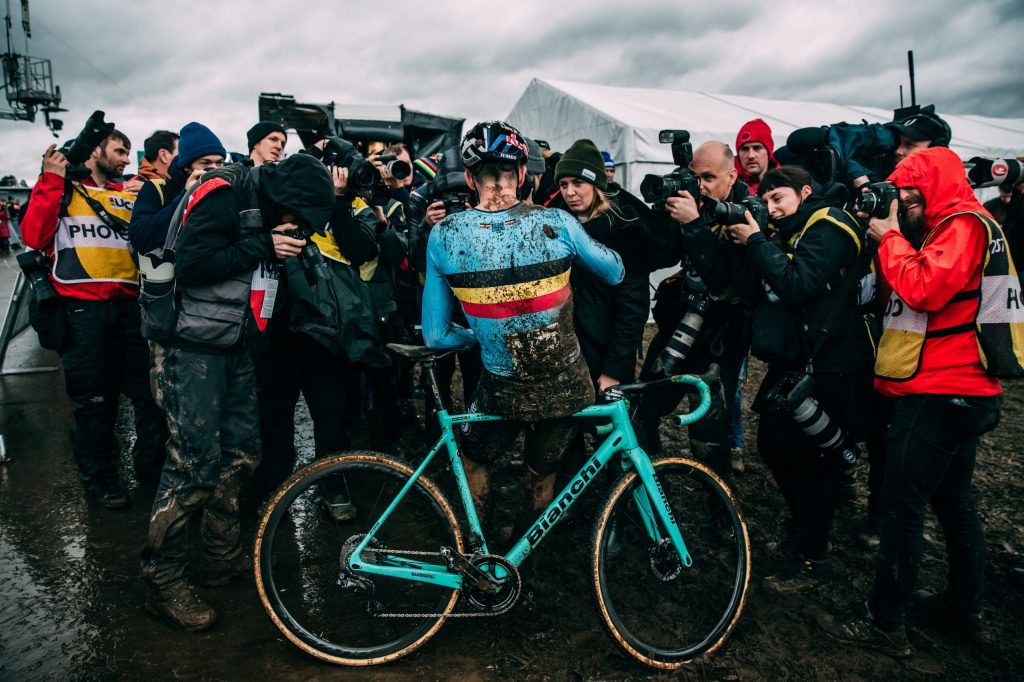 "Pre-covid media scrum around Wout Van Aert after the finish of the men elite race at the Cyclocross World Championships in Dübendorf." Francesco Rachello @strict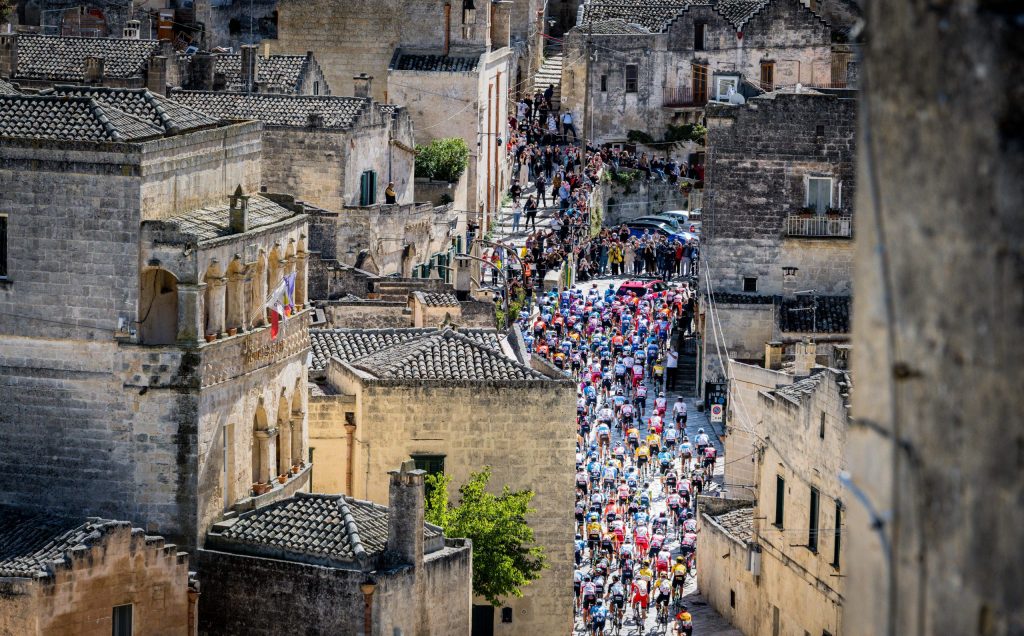 "Ever since the Tour of Italy announced a stage start in the ancient city of Matera, I knew I had to be there. I had long heard about this city, one of the oldest continually inhabited cities in the world. And the thought of a bike race rolling through this town was worth a trip in and off itself. Finding the proper vantage point was no easy feat, however, as it was difficult capture both the impressive cityscape and the power of the peloton together. But for me, this image does just that." James Startt: VeloNews / Agence Zoom) @jstartt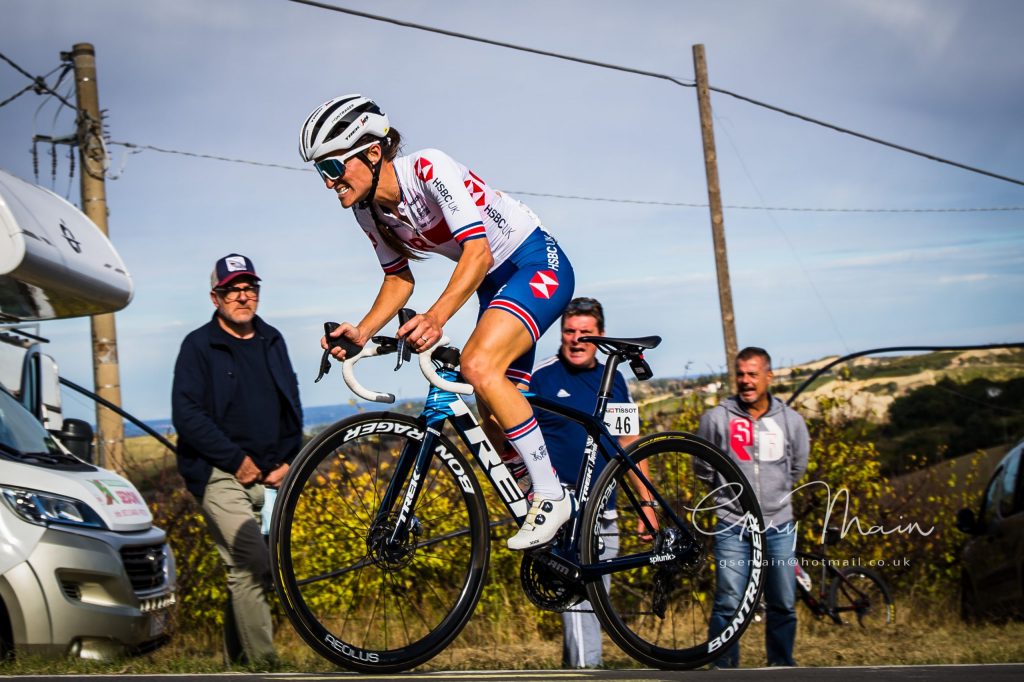 "This was taken during the Women's Worlds RR in Imola this year and show the pain of Lizzie Deignan in a vain hope of chasing down the leading group in the final lap. Lizzie was in fantastic form this year but could do nothing to catch the group." Gary Main @garymainphotographer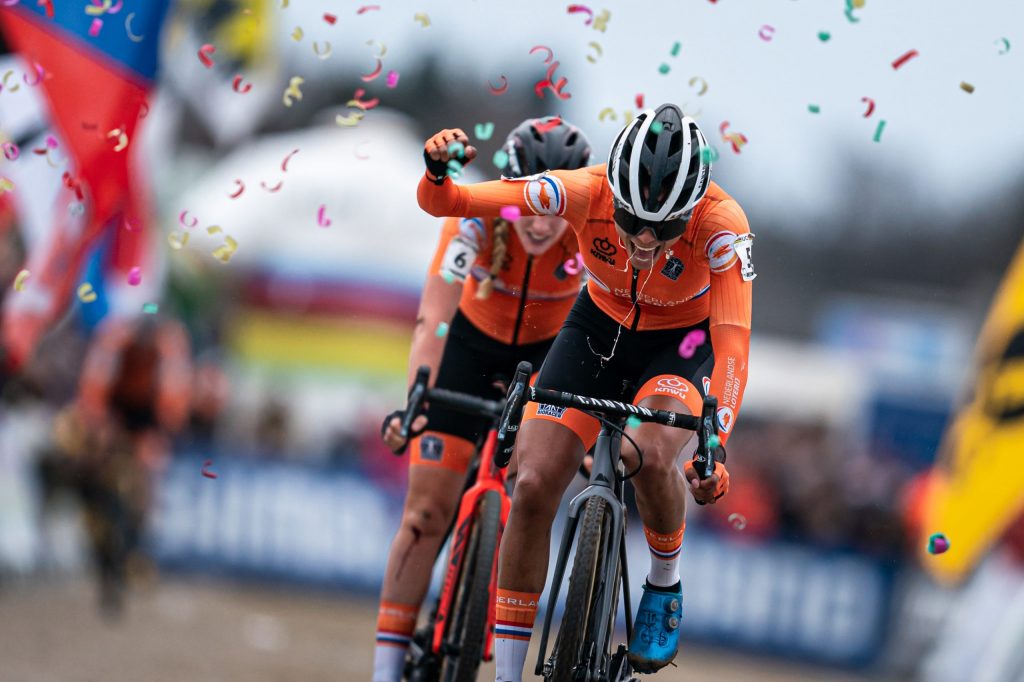 "Ceylin del Carmel Alvarado oversprints her team-mate Annemarie Worst in the last meters of the race and becomes the champion of the World at UCI Cyclocross World Championships in Dübendorf, Switzerland, 2020." Michael Cerveny @michalcervenyphoto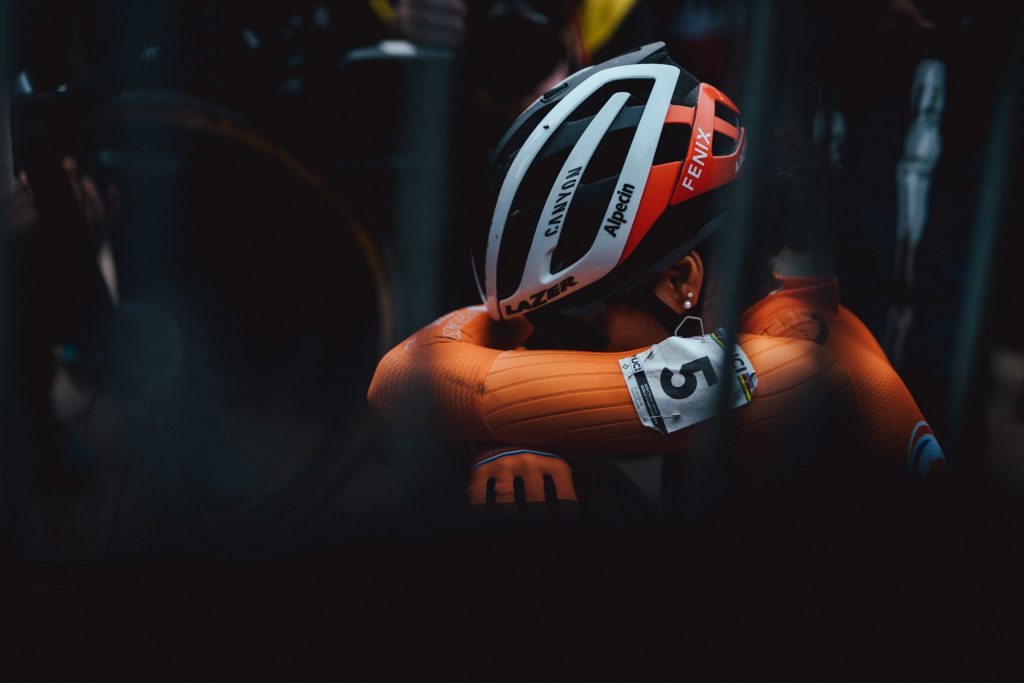 "More than a race win. Seconds after Ceylin del Carmen Alvarado won the Cyclo-cross World Championship, she sank down right in front of me, overwhelmed by her emotions. A truly historical achievement, as she has been the first colored cyclist to win this World title. Although she has been separated from the photographers by a fence, I could witness her joy and emotions in this very intimate moment. A moment that Celine and I will surely remember forever." Marcel Hilger @marcelhilger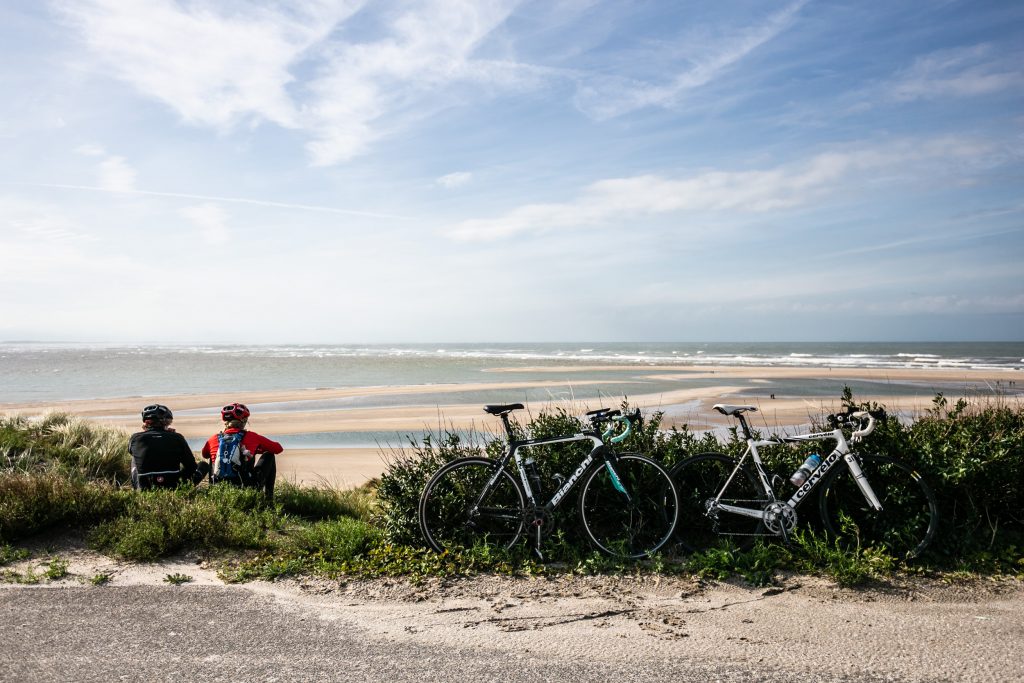 "2020 has been a tough year. There's always time to reflect on things, especially when the sea is there to calm your mind." Merlijn Spenkelink @merlingraphy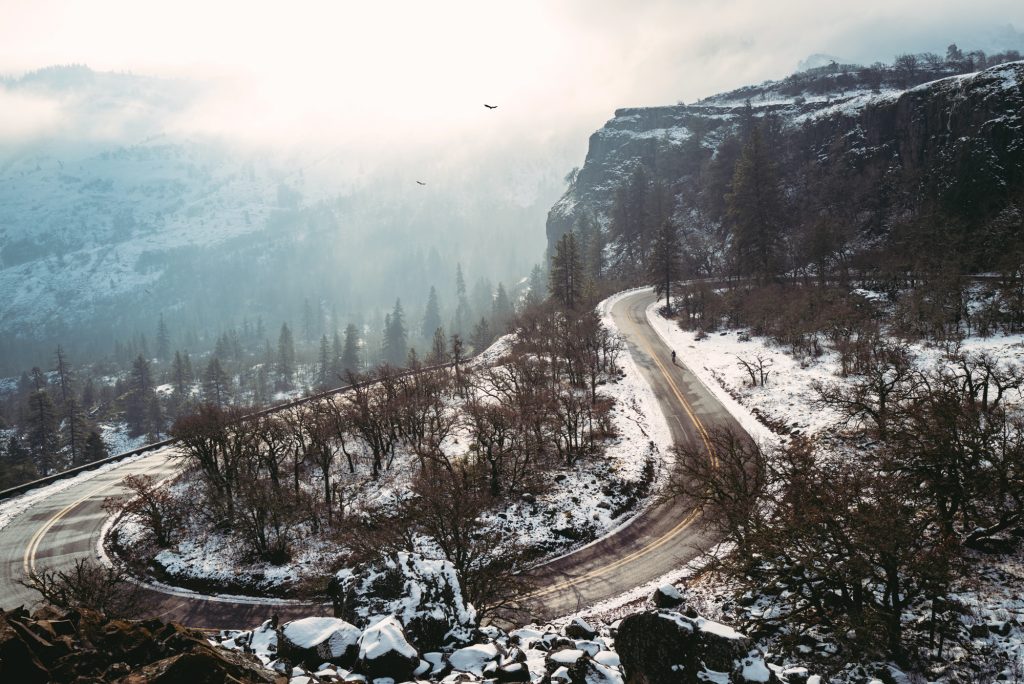 "It was a cold snowy day in February; Back when the calendar was full of possibilities. I was in my favorite place in the world: Hood River-Mosier, Oregon. There was a light dusting of snow. I decided to head up to Rowena Crest. As luck would have it, three Eagles were circling that day and a lone cyclist pedaled up the icy climb. If "hope" is the theme, this is an image I think about often: in spite of the conditions – keep pedaling." Drew Coleman @dcmediahaus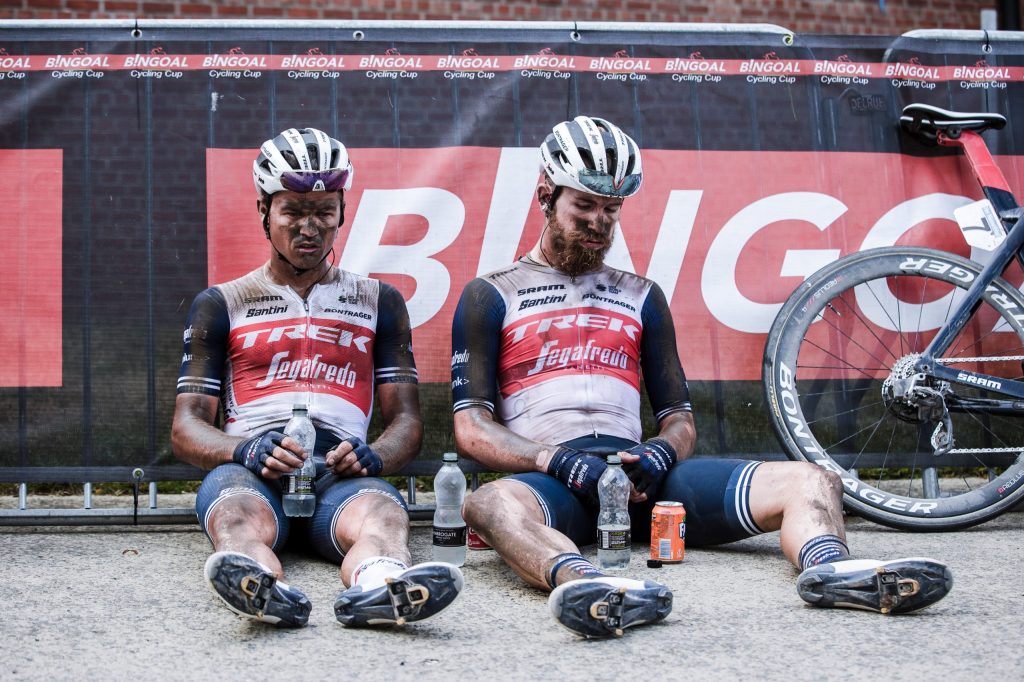 "Post race exhausted – Trek-Segafredo riders Emils Liepins and Quin Simmons. This photograph illustrates a summary of the year 2020… Hope for better times in 2021.." (Dwars door het Hageland' BEL, August 2020) Rhode Van Elsen @rhode_photo
For non-professional photographers using high-end cameras, and anyone with a smartphone or drone or action camera — we have the Amateur category. This year the Enthusiast category and the Smartphone / Action Cam category have been combined to make the Amateur category.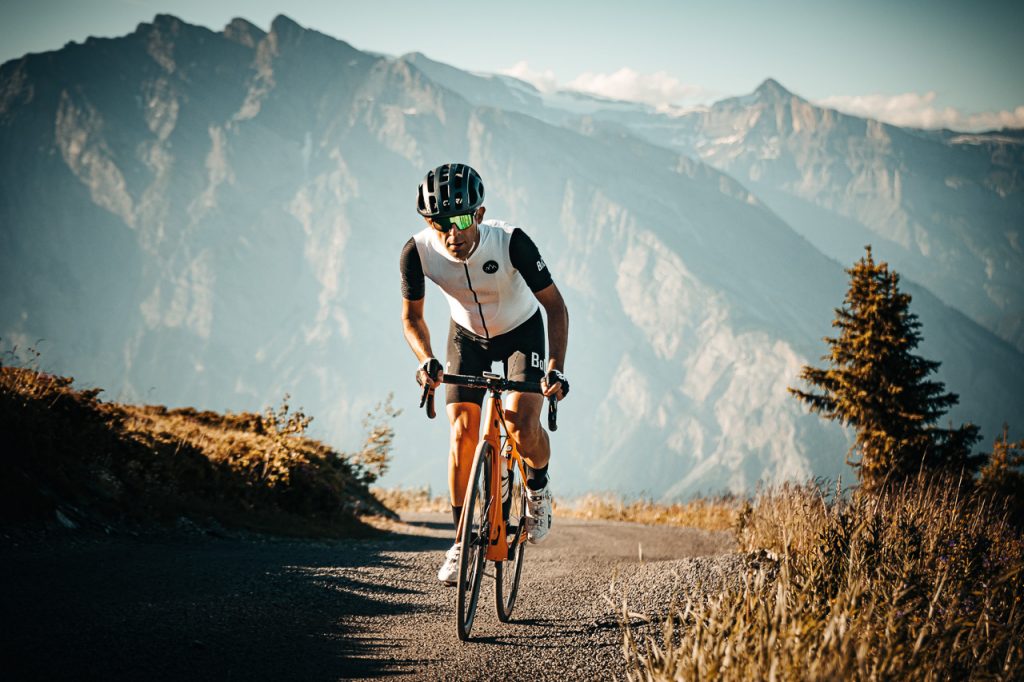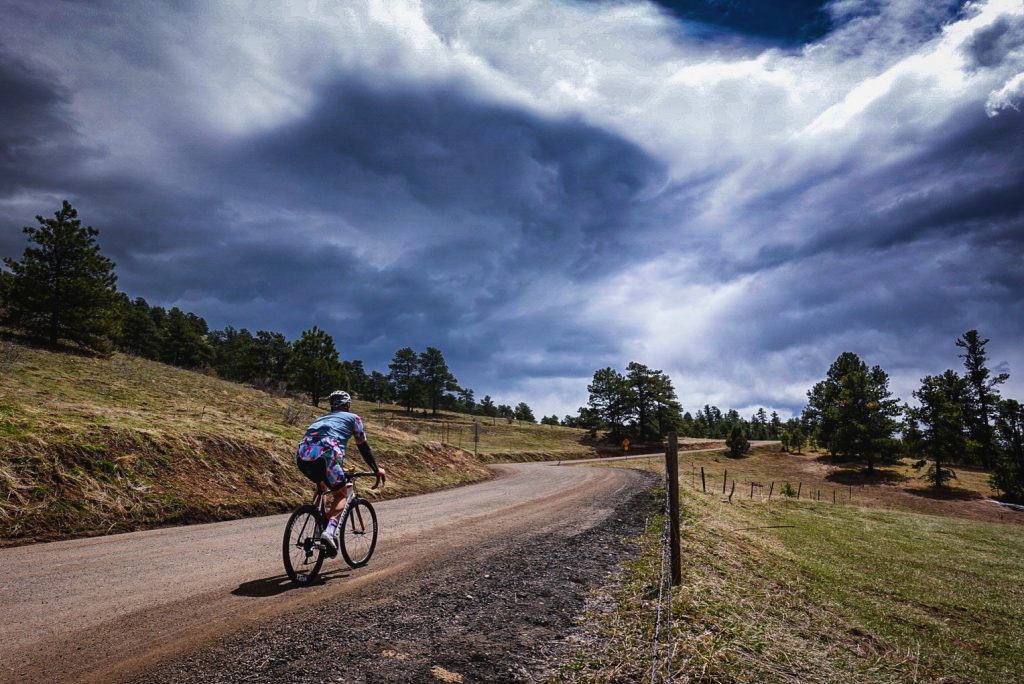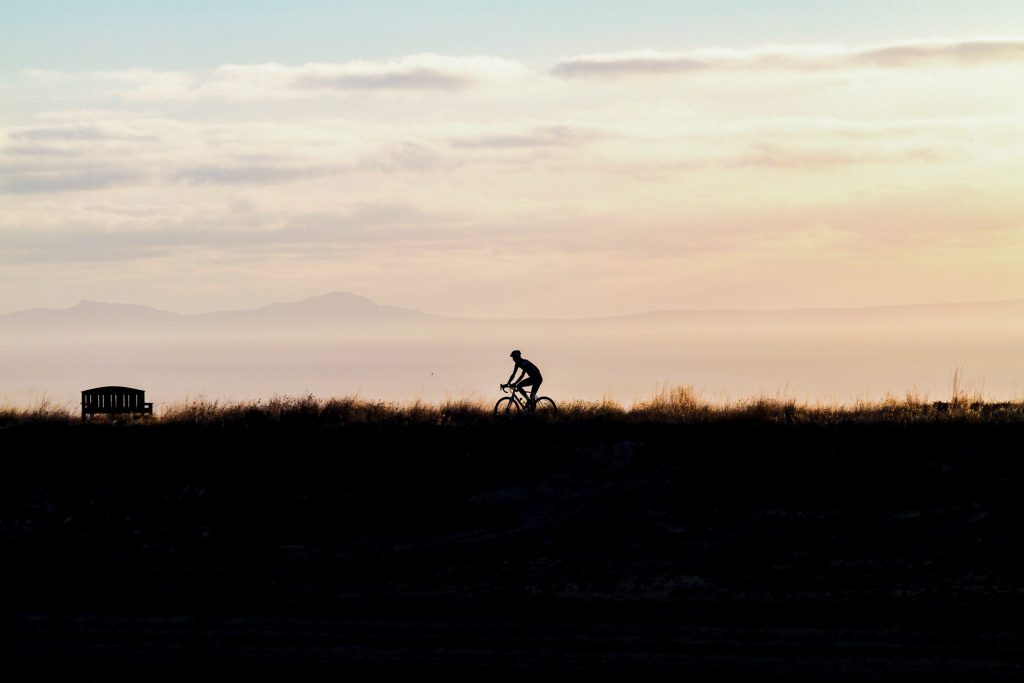 "There is nothing like a new bike day! After months of deliberation, I finally made the decision to sell my road bike and buy a gravel bike. I have ridden almost every single road in my neighborhood over the past four years and I was craving a new adventure. This photograph features my first trip on my new gravel bike. What a ride!" Paul Smuts @paul.smuts