SHOWCASE 3 #markgunterphotoawards2020
Feature image:
Anthony Leutenegger

| other photography as credited
Wherever you are around the world — I hope you are with family as much as you can be, even if it's virtual. Lucas & I are in lockdown in Sydney, Australia. Our family are only 15 minutes away but instead of being together at this time in person — we thankfully zoom'd for presents and lunch.
We're in our fourth week of the 2020 Mark Gunter Photographer of the Year Awards — enjoy the moments captured by photographers from all around the world, in a wide range of cycling settings, including some inspirational stories from inside isolation.
The theme is hope – and it's as much about the image as it about the story behind the images. I hope you read the captions to feel what each image meant for the photographer.
Every entry is making a difference — and if you choose to pay, your entry goes towards the great cause of cancer research through Tour de Cure.
Get your entries in here and have a chance to win some great prizes by Wahoo — check out the details here.
See daily images posted @cyclingtips and #markgunterphotoawards2020 and @markgunter.com.au
Cover Image by Anthony Leutenegger @anthonyleutenegger Amateur category: "Hope! What better story for hope this year than Ceylin del Carmen Alvarado winning the Cyclocross World Championship. The first cyclist of colour in history to do so. In this image she had just won the sprint and was screaming as her bike crashed into the gate separating the fans and photographers from the riders. She embraced her mother as they both cried tears of sheer joy. A truly special moment."
Entry into the fiercely-contested Professional Cycling Photographer category is permitted to anyone who earns a living from his or her cycling photography.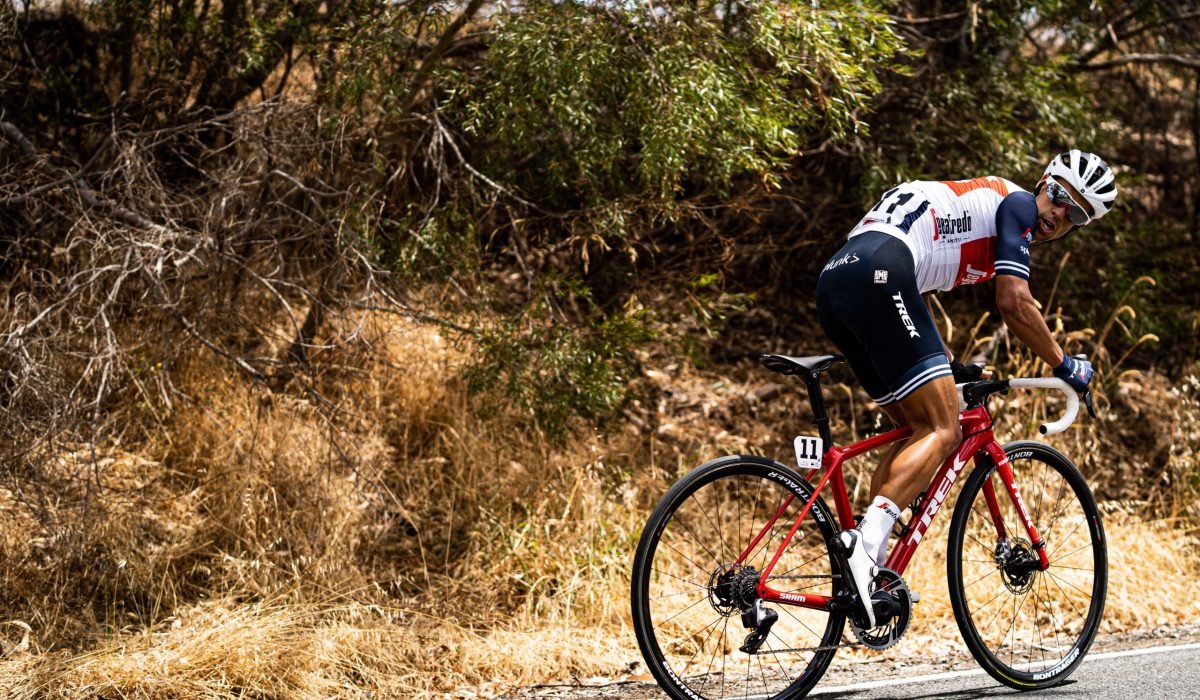 "I took this shot on the final climb of Paracombe at this year's Tour Down Under. The climb itself is pretty boring to look at, so I picked a side of the road and crossed my fingers that something would happen in front of me. Sure enough, Richie Porte launched his attack a few metres in front of me and swung to the opposite side of the road, looking back to see if anyone could follow. They couldn't."  Zac Williams @z_w_photography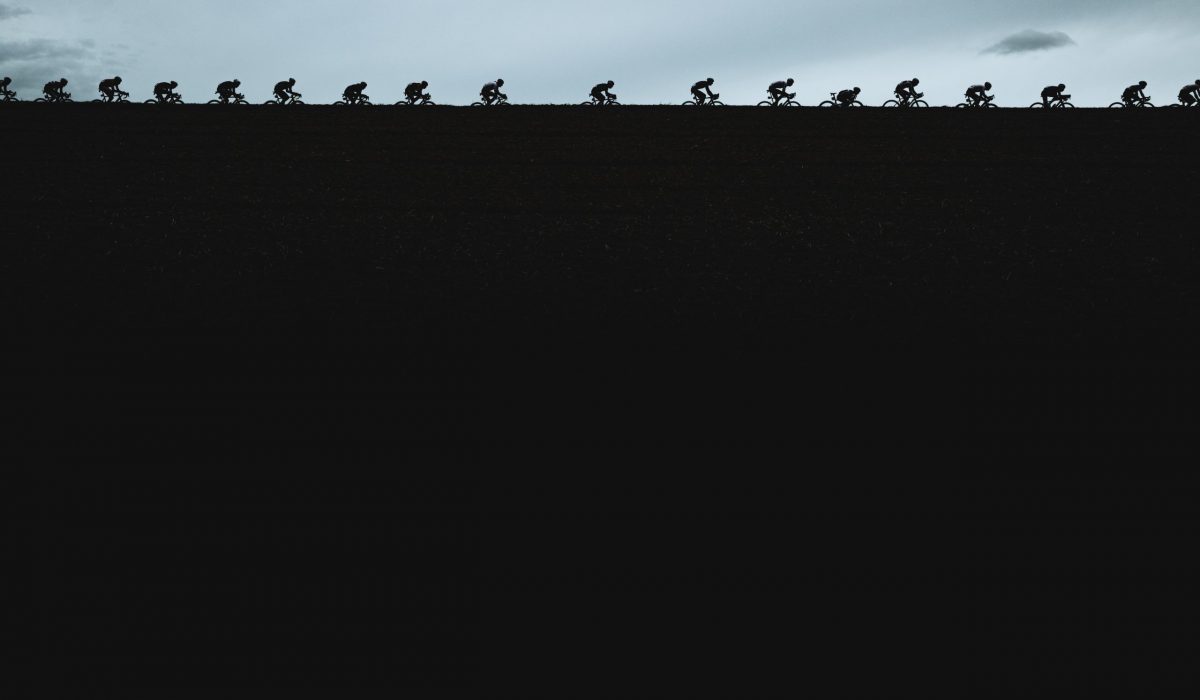 "One of the most iconic images of 2020 were the helicopter shots from the UCI World Road Race Championships in Imola, Italy, of riders racing across a ridge line, after seeing the footage on TV I had to shoot there. With only the mens race remaining I had to find that spot. Shooting from the adjacent field silhouetting the riders against the sky, with eventual race winner, Julian Allaphilippe demonstrating his descending prowess in the super tuck position."  Chris Auld @cauldphoto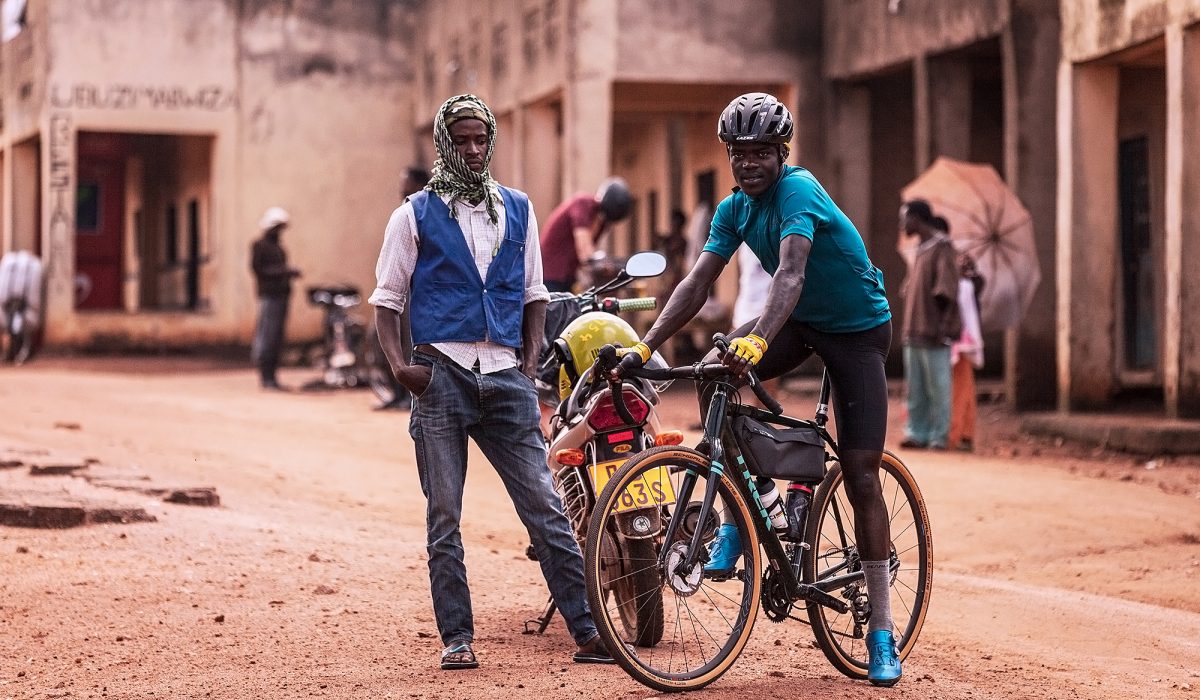 "I met Jean Eric Habimana at Race Around Rwanda, he rode the last stage of an amateur bikepacking race with us because his focus was on the real deal, The Tour of Rwanda , were he has competing for the first time. Covid hit and prevented him from building on that opportunity and racing in Europe this year. This isn't a photo of a bike race, but it is a photo of the hope that cycling can give to a young person and is country. Cycling needs more Jean Erics." Tomás Montes @arrieredupeloton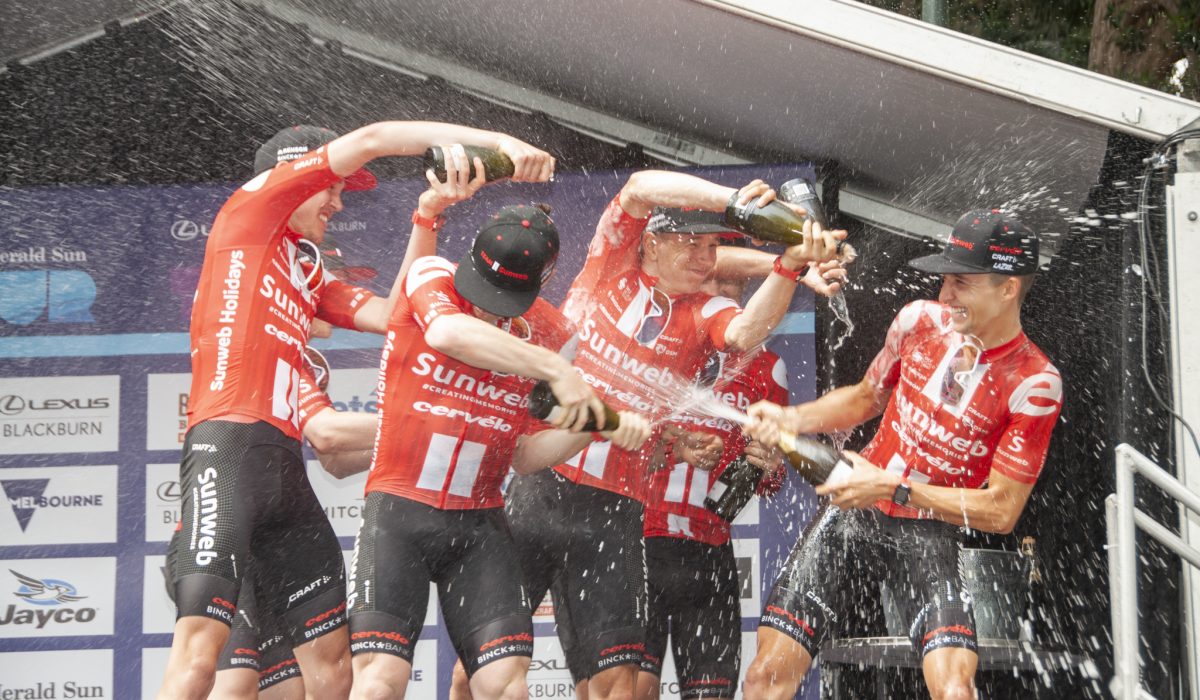 "Coming on the 3rd week of the Mark Gunter Awards 2020, and on Christmas eve, let's celebrate some great achievements in 2020. Here is the Sierra Arlenis from Astana Womens Team sparing some bubbles after her victory stage and wearing the overall jersey at the Lexus of Blackburn Herald Sun Tour 2020. The smiling Cuban bring a touch of south America down under, and a fantastic achievement." Jean-Pierre Ronco @imagewriterphotography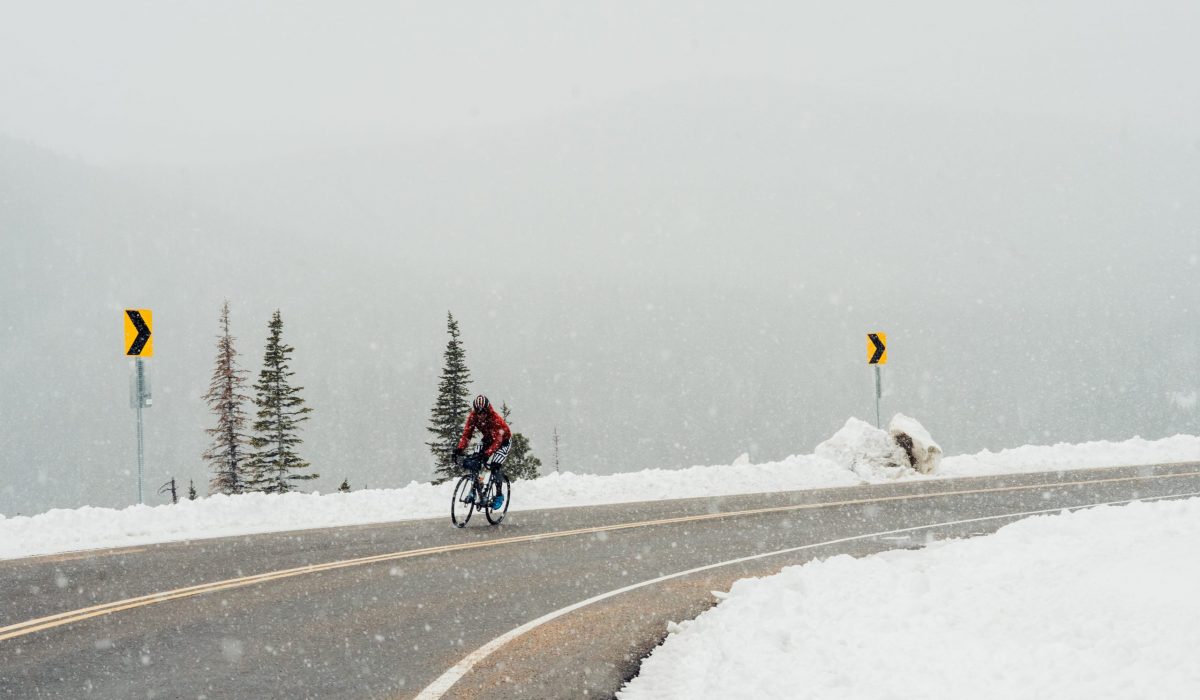 "You'd be hard pressed to find solitude like that which you can find on a mountain road in the middle of a blizzard." Natalie Starr @natalierstarr
For non-professional photographers using high-end cameras, and anyone with a smartphone or drone or action camera — we have the Amateur category. This year the Enthusiast category and the Smartphone / Action Cam category have been combined to make the Amateur category.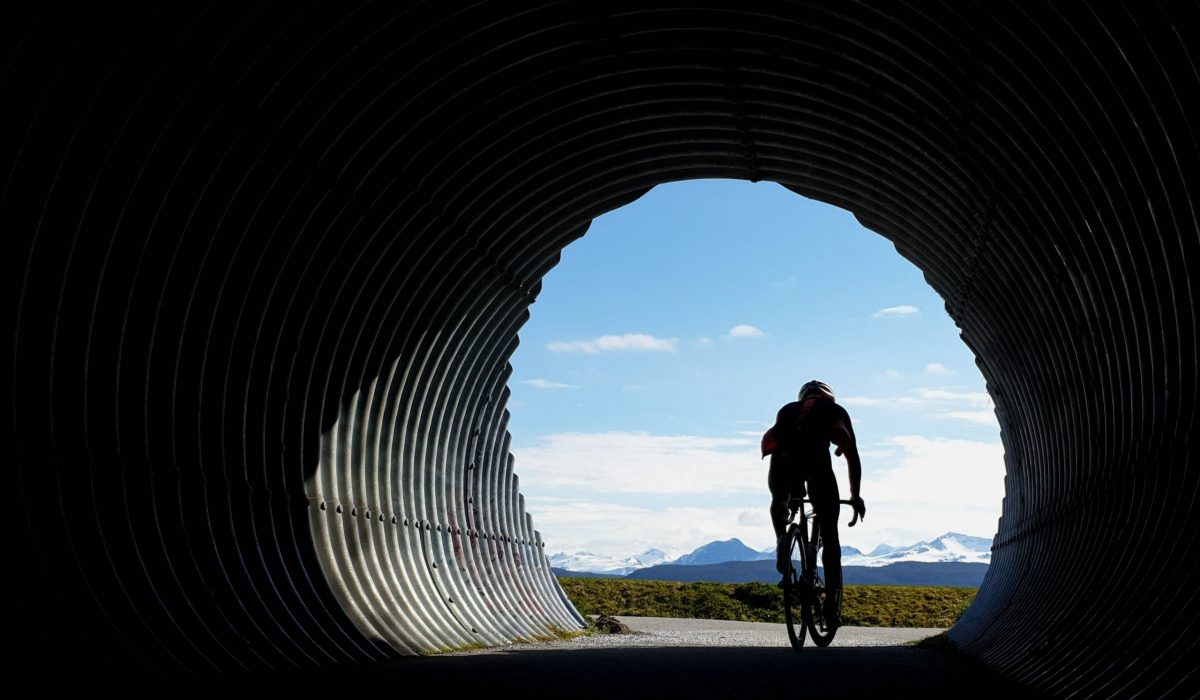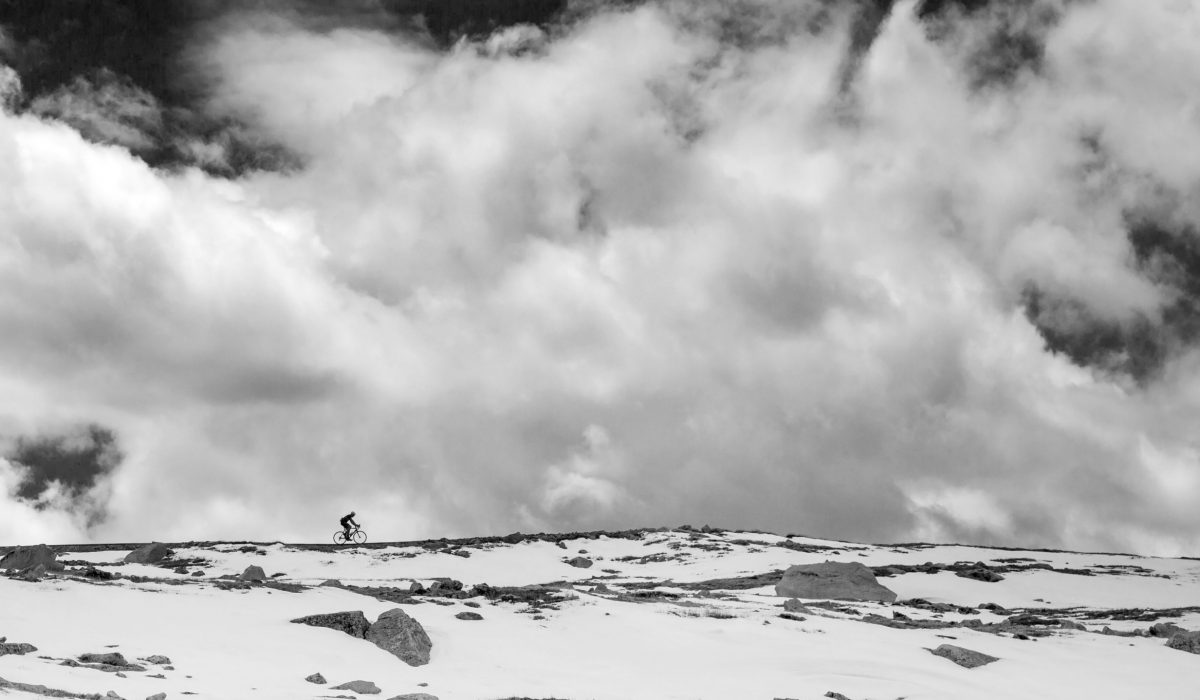 "One siliver lining to the otherwise bleak 2020 road cycling season in Colorado was that the highest paved road in North America — to the summit of Mount Evans (14,271-feet -4,350 m- in altitude) — was closed to cars, making it perfect for cyclists attempting to accomplish a pesonal milestone. This image was taken on Father's Day, June 21, as I and my two adult children attempted to reach the top on bicycles, despite the few inches of snow remaining from a storm a few days before." Reid Neureiter @reidnewphoto