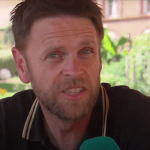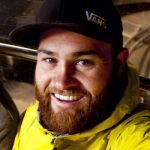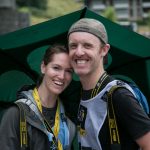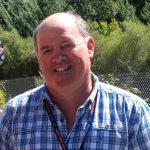 We are pleased to announce our Judges are renowned Professional Cycling Photographers on the World Tour circuit. Please welcome back to the Awards; Kristof Ramon and Jered & Ashley Gruber, and new to the team; Tim Bardley-Smith. Graham Watson returns as our Honorary Judge.
Kristof Ramon returns as a Judge in 2020 — he was a judge in the inaugural Awards. He hails from Belgium, the heartland of road racing, where cycling is in the blood.
Kristof describes himself as a storyteller; of everything from race, to the pro cyclists, and the scenes behind a race.
Tim Bardsley-Smith is an experienced cycling photographer, based in Australia, focusing on road and mountain bike racing.
Tim was the winner of the 2017 Photographer of the Year — Professional category — with his stunning image of switchbacks in Tibet. We welcome him to the Judging panel this year.
Ashley and Jered Gruber are two of the most well known photographers in pro cycling and they return as Judges once again.
After years of chasing cycling around the globe, their passion for both the sport and their craft has helped elevate them to amongst the best cycling photographers in the world.
GRAHAM WATSON – HONORARY JUDGE
Graham has been with the Awards since it's inaugural year in 2016. He is arguably the most well known cycling photographer and his iconic images captured many of cycling's most moments over his 44 years of photography.
As one of the pioneers of the cycling media, Graham brings an immense volume of knowledge and expertise in cycling photography. He and Mark knew each other well and we are thrilled that Graham is yet again part of the Awards.
This year Graham to joining us again be an Honorary Judge – and that means being a part of the Awards but he'll leave the judging of the images in each category up to the four Pro Tour photographers.
Graham will also select his top 10 as 'Graham's Choice', so you'll have the chance to be recognised by Graham.