1st Place: Cash Prize AUD$2,500 PLUS the Mark Gunter Photographer of the Year Award trophy and medallion
2nd Place: Cash Prize AUD $750 PLUS the Mark Gunter Photographer of the Year medallion

3rd Place: Cash Prize AUD $250 PLUS the Mark Gunter Photographer of the Year medallion
Winners of the Professional category can opt to donate some or all of the cash prize to Tour de Cure, and give back even more to cancer research.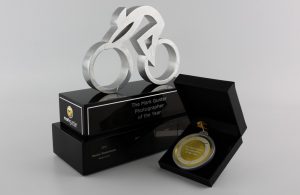 1st Place FELT VR Advanced with Ultegra Di2
Modern road bike designed for all-day, epic road rides, with a focus on comfort and a smooth ride quality. Advanced-level carbon layup optimized for a smooth ride, Clearance for up to 30mm tires, Modern endurance geometry for a broad fit range.
2nd Place Wahoo KICKR CORE and CLIMB Smart Trainer System and a year subscription to the Sufferfest training platform
KICKR CORE delivers a realistic, accurate, and quiet indoor training experience by using the proven flywheel technology, advanced algorithms, and integrated cadence measurement that originated with the iconic KICKR smart trainer. By pairing KICKR CLIMB to the KICKR CORE you can take your training to another level by integrating real ascents and descents into your workouts.
3rd Place Bontrager Specter WaveCel Helmet and XXX Road Shoe
A lightweight, breathable helmet for all types of riding with the advanced protection of WaveCel technology.
XXX is professional grade from heel to toe. It's meticulously constructed of the most luxurious materials available, and renowned for its tailored fit and unparalleled pedaling efficiency. This attention to detail has made XXX one of the most sought after race shoes by the world's best riders.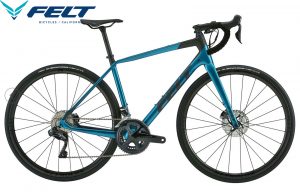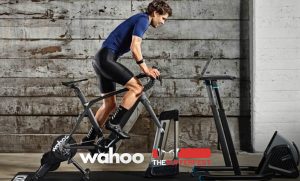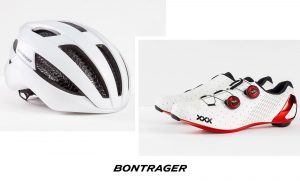 Mavic's highest performance carbon Allroad wheels help you tackle rough roads, pavé or gravel with speed, control and a dynamic ride quality. Ride smoother and faster on rough roads with a reduced risk of punctures
– 23mm wide UST rims and integrated tubeless tires reduce rolling resistance.
– UST Road Tubeless lets you run lower tire pressure for comfort and control on rough roads.
– 700C wheel comes with Yksion Allroad UST tires, choose either 35mm or 40mm.
2nd Place Park Tool Kit
The PK-4 includes 88 of Park's best, carefully chosen tools selected with versatility in mind. A great way to outfit a pro bench or to set up a fabulous home workshop, the PK-4 is an impressive set of tools, which, can help you perform hundreds of repairs and maintenance tasks. A toolkit you'll appreciate for decades all housed in a large, rugged tool box.
3rd Place Castelli Gift Certificate USD$500
Since 1876, Castelli has been one of the most innovative clothing brands in the cycling industry. They have been the tailor for the cycling champions. It was the innovative mindset which brought the earliest heroes to us; legends like Binda, Coppi and Bartali.
Castelli invented the first Lycra shorts used in racing, the first sublimation printed jerseys, the first use of windproof membranes, the first anatomic seatpad, the lightest jersey ever produced, and the most aerodynamic jersey ever produced. Winner of this prize gets to choose from any of their range with their generous donation at
www.castelli-cycling.com