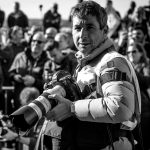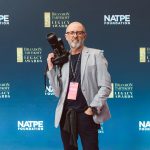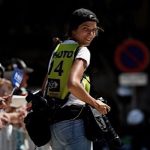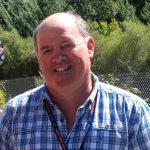 We are pleased to announce our Judges are renowned Professional Cycling Photographers on the World Tour circuit. Please welcome Chris Auld, Pauline Ballet, Simon Wilkinson. And Graham Watson returns, in his fourth year, as our Honorary Judge.
CHRIS AULD
Chris has over 20 years experience, photographing everything from portraits to sporting events.
A chance phone call from Cycling Weekly – some years back – saw him focus on cycling photography and pursue his dream job.
These days you'll see Chris at many World Tour events and his magnificent images.
Chris has been a regular contender in the Awards making the shortlist several times.
Simon Wilkinson is an experienced sports photographer, and the founder of the SWPix.com photo agency.
Based in Yorkshire UK, Simon has covered numerous Tours de France, along with most of the other major events in the sporting calendar.
Simon has been an active participant in the Awards and most recently ranked within the top 10 in 2018.
Pauline is a freelance photographer based in Paris, although you'll see her more around the world than at home! Pauline currently photographs many World Tour events for the ASO including Tour de France, Roland Garros, Paris-Roubaix, and recently the Skoda Shanghai Criterium.
Pauline placed second overall in the 2019 Mark Gunter Photographer of the Year Awards – Professional category.
GRAHAM WATSON – HONORARY JUDGE
Graham has been with the Awards since it's inaugural year in 2016. He is arguably the most well known cycling photographer and his iconic images captured many of cycling's most moments over his 44 years of photography.
As one of the pioneers of the cycling media, Graham brings an immense volume of knowledge and expertise in cycling photography. He and Mark knew each other well and we are thrilled that Graham is yet again part of the Awards.
This year we've asked Graham to be an Honorary Judge – and that means being a part of the Awards but he'll leave the judging of the images in each category up to the three up and coming photographers who are currently on the World Tour Circuit – Pauline Ballet, Simon Wilkinson, and Chris Auld.
Graham will also select his top 10 as 'Graham's Choice', so you'll have the chance to be recognised by Graham, and the chance to win a prize!