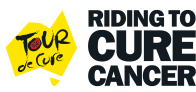 Tour de Cure is our cancer charity partner.  They are a cycling based tier one cancer charity, based in the Northern Beaches of Sydney, where Mark, Lucas & I lived together as a family.
The money raised from the 2019 Mark Gunter Photographer of the Year Awards, goes to helping cancer research and young cyclist assistance. Find out more about Tour de Cure here.
They have an immense track record of raising money and this year they celebrated the enormous goal of raising $50million (AUD).
Congrats Tour de Cure on giving back so much to so many people in the cycling community and beyond.
DONATE NOW