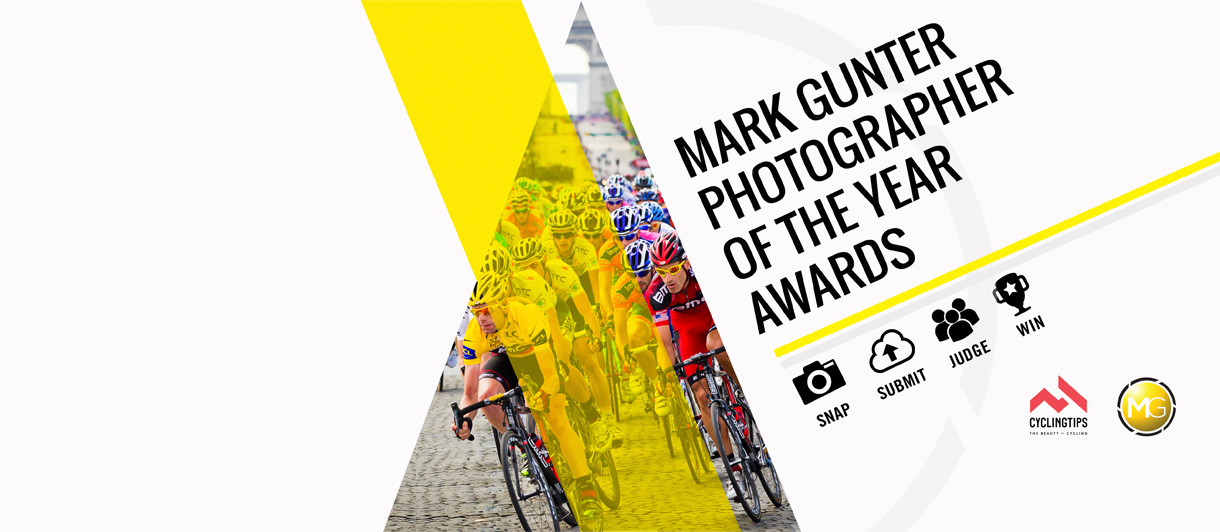 And we're back again in 2019!
The 2019 Mark Gunter Photographer of the Year Awards are now open! We're in our fourth year and looking forward to experiencing all the cycling photos coming our way.
Thanks to CyclingTips and their sponsors, who have arranged some brilliant prizes in the Enthusiast and Smartphone / Action Cam categories.  And in a first, this year, we have cash prizes in the Professional category to accompany the Mark Gunter Photographer of the Year trophy and medallions.
Your entry free goes to helping cure cancer. We're raising money for cancer research and helping to support Young Cyclists worldwide. The 2018 Awards open on 2nd December, 2019 and close at 1159pm 5th January 2020 (AEDST).
Find out more information here